White male business owners say COVID grants were discriminatory
Business

"It goes against everything we stand for as a nation; it's blatantly unconstitutional."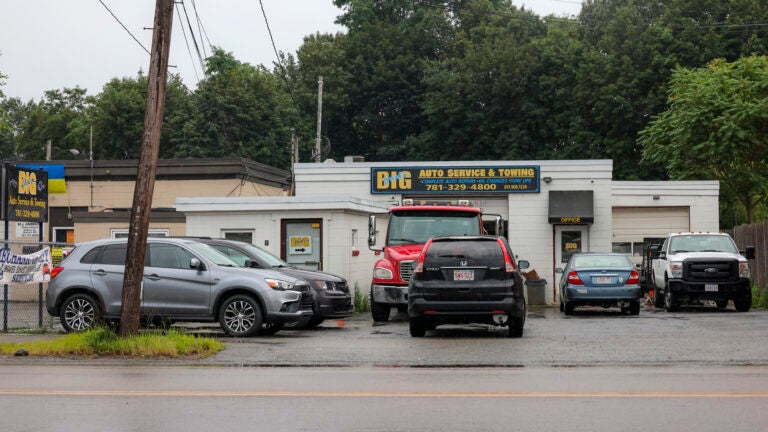 Two white male business owners are taking Massachusetts to court, alleging in a lawsuit that the state discriminated against them because they were ineligible for a COVID-19 recovery program.
In their May lawsuit, Brian Dalton and John "Jack" Troisi targeted the Inclusive Recovery Grant Program, which aims to provide up to $75 million in funding to small businesses impacted by the pandemic.
Judge rules Boston-area hospitals had a right to fire workers who wouldn't get the COVID shot


Judge dismisses BU student lawsuit over 2020 shift to online learning

A program overview notes that the grants are meant for businesses owned by "minorities, women, veterans, immigrants, first-generation immigrants, disabled individuals, or those that identify as part of the LGBTQ+ community." The program also includes businesses that focus on disadvantaged, underrepresented, and underserved groups.
Dalton, who owns the New England Firearms Academy, Inc., and Troisi, who owns Big Jack's Auto Repair and Towing, are both "white heterosexual male[s]," according to the federal lawsuit.
"They welcome the opportunity to get back on track, but the Commonwealth won't give them a fair shot," the complaint states.
The lawsuit names Yvonne Hao, Massachusetts' economic development secretary; Massachusetts Growth Capital Corporation, which administers the grant program; and MGCC President and CEO Lawrence D. Andrews. MGCC referred a request for comment to state economic development officials.
"Our administration has been reviewing the implementation of grant programs, including the Inclusive Recovery Grant Program, since we took office," an Executive Office of Economic Development spokesperson said in a statement to Boston.com. "We are evaluating our options to ensure that this program can continue in the most effective and equitable manner."
The pending lawsuit has delayed funding decisions for the Inclusive Recovery Grant Program "until further notice," according to the MGCC website. 
"We expect to announce funding decisions for the program in fall 2023," the website reads.
The white, male business owners make their case
Dalton and Troisi argue that the grant program "expressly classifies individuals based on race and sex," despite eligibility criteria that included options for business owners who have disabilities or who are veterans, immigrants, or first-generation immigrants.
They allege that women, racial minorities, and LGBTQ+ applicants were able to qualify for a grant automatically, while white, male, and heterosexual applicants needed to "satisfy a separate criterion."
The program, they argued, violated their equal protection rights under the Constitution's 14th Amendment.
"It goes against everything we stand for as a nation; it's blatantly unconstitutional," Dalton said on Fox News's "Fox & Friends First" in June. "There's no defense to this." 
He and Troisi are being represented by the Pacific Legal Foundation, a public interest law firm known for championing conservative causes. 
"The Constitution, as has been noted, abhors racial classifications. Sex discrimination is presumptively invalid under the Constitution," PLF attorney Andrew Quinio said on the Fox News program. 
He added: "The bottom line is the government, including Massachusetts, cannot treat individuals as mere components of race or sexual class or gender classes. They have to treat us and Mr. Dalton as individuals."
Black and Latinx business organizations weigh in
Last month, the Black Economic Council of Massachusetts and business group Amplify Latinx both sought to become parties in the case to defend the grant program. 
In court documents, they noted that Black- and Latinx-owned businesses experienced higher closure rates than white-owned businesses during the early months of the pandemic. 
Likewise, they asserted that economic relief programs "have not always reached all communities equally," pointing to a Federal Reserve survey that showed 79% of white-owned businesses nationally received the full amount of Paycheck Protection Program funding they requested. By comparison, 61% of Latinx-owned businesses and 43% of Black-owned businesses received the same.
Tasheena Davis, a litigation fellow at Lawyers for Civil Rights, is serving as legal counsel for the Black Economic Council of Massachusetts and Amplify Latinx.
Minority-owned business enterprises "need a voice and zealous representation in this case," Davis said in a statement. "We must remain vigilant and unwavering in our commitment to equity and  closing the staggering wealth gap for communities of color."
Newsletter Signup
Stay up to date on all the latest news from Boston.com

link