Washingtonians of the Year 2022: Meet DC's Changemakers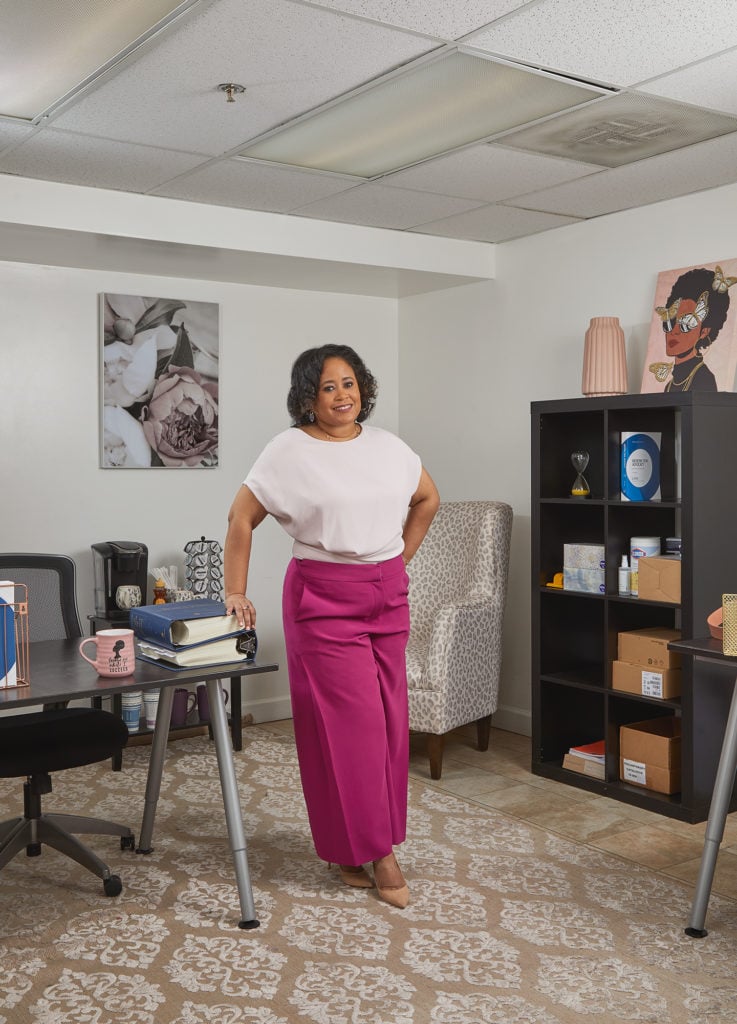 Alana
Brown
★ ★ ★
---
---
In her years working as a volunteer and an attorney for domestic-violence nonprofits, Alana Brown noticed something unnerving. Even though most of the victims she worked with were Black women, few if any Black women were in leadership roles at the nonprofits. This wasn't just an issue of equity—the gap led to a cultural disconnect, she says, that put victims at a disadvantage.
Brown's fellow white attorneys, she explains, didn't seem to "understand the culture or what their clients were looking for. They didn't understand how their clients were seen by the court or what they had been through in the system."
While Brown was aware of legal nonprofits for other marginalized groups—such as the Asian/Pacific Islander Domestic Violence Resource Project and Ayuda, an organization that works with low-income immigrants—there wasn't one for Black women. "I saw this gap and I wanted to fill it," she says.
In 2018, Brown founded Safe Sisters Circle to provide free, culturally specific, and trauma-­informed representation to survivors of sexual and domestic violence in the majority-Black communities of Wards 7 and 8—where women face the highest rates of domestic violence in the District.
What do "culturally specific" services look like? Brown—who was born in Ward 7 and raised in Prince George's County—defines them as services provided by individuals of the same community "where trust is established and where the client's culture is taken into context when developing strategies to address the client's problems."
Funded by grants and donations, Brown's "small but mighty" team of three attorneys helps low-income clients with an array of legal services, such as obtaining civil protection orders against abusers; filing for divorce, custody, and child support; and advocacy, should a client choose to prosecute her abuser.
In the past year, Safe Sisters Circle has represented 60 domestic-abuse survivors and their families.
In addition, the organization often provides grocery gift cards, Uber/Lyft ride credits, referrals to mental-health services, and assistance with rent, among other things. Eventually, Brown hopes to create a therapy program to help clients struggling with PTSD, anxiety, depression, or low self-esteem.
Says Indira Henard, a 2020 Washingtonian of the Year and executive director of the DC Rape Crisis Center: "Alana is a drum major for gender justice."
---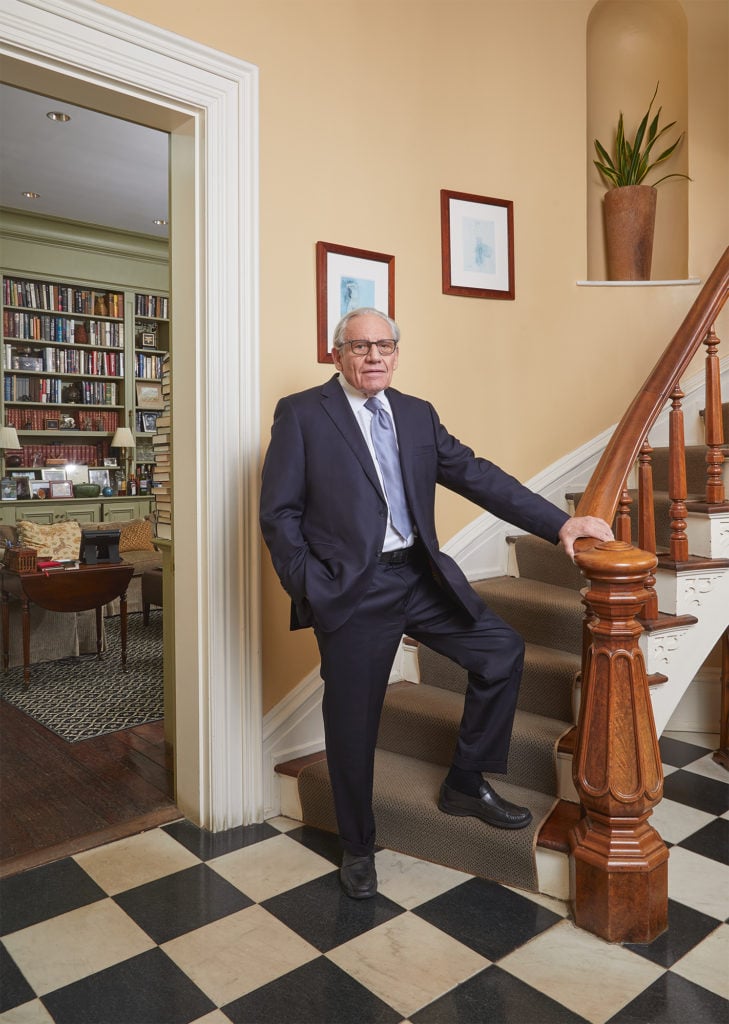 Bob
Woodward
★ ★ ★
Author and investigative journalist
---
---
For the past half century, no other reporter has illuminated the workings of government, politicians, and Presidents—and defined life in our company town—like Bob Woodward.
In his 52 years at the Washington Post, Woodward has revealed crimes and corruption at the highest levels. He has written bestselling books on the past ten Presidents. Some authors might become jaded. Not Woodward.
"It's a small town," he says, "but it's the anything-that-can-happen town."
He learned that lesson early. Woodward arrived in Washington as a naval lieutenant in 1969 and was assigned to the Pentagon. On a document-gathering visit to the White House, he recalls a long wait during which he introduced himself to a stranger. "And that's how I met Deep Throat," says Woodward. Mark Felt—the top-ranking FBI official who would later become a critical source for Woodward and Post colleague Carl Bernstein in their Watergate coverage—was his waiting-room companion.
Woodward's career is defined by an aggressive pursuit of truth, as well as nonpartisan reporting that has produced 21 books and two Pulitzer Prizes—one for breaking the Watergate scandal, another for his coverage of the September 11 attacks. His philosophy: "You can talk to two people and write the story or you can talk to 16. It just takes a lot longer, but it opens all the doors that exist in any story. That's the lesson. Get it right."
Woodward is sometimes asked to predict the future—especially as it pertains to Donald Trump, the topic of four recent works, including Rage, an in-depth portrayal of his tumultuous presidency, and The Trump Tapes, an audiobook recorded over 20 interviews with the former President. Woodward's skills have opened doors into otherwise tight-lipped celebrities and Supreme Court justices—and Trump was no exception. Still, Woodward says, "Journalists are bad at the future. Really good journalism is when somebody takes a hard subject and says, 'What really happened? Let's dig it out.' And that means going back."
He delved far in The Trump Tapes, pinpointing the moment on January 28, 2020, when senior officials warned the President that Covid-19 would be the biggest national-­security threat of his administration.
"It was just a thunderclap," says Woodward. "It really shows denial, concealment, cover-up—and by my judgment, criminality."
An insatiable thirst to learn, dive deep, circle back, and report is what has made Woodward one of DC's greats.
"Bob was the best reporter in Washington when he came to the Post in 1971, and he still is," says the paper's former publisher Don Graham. "There has never been anyone like him, and there never will be."
---
---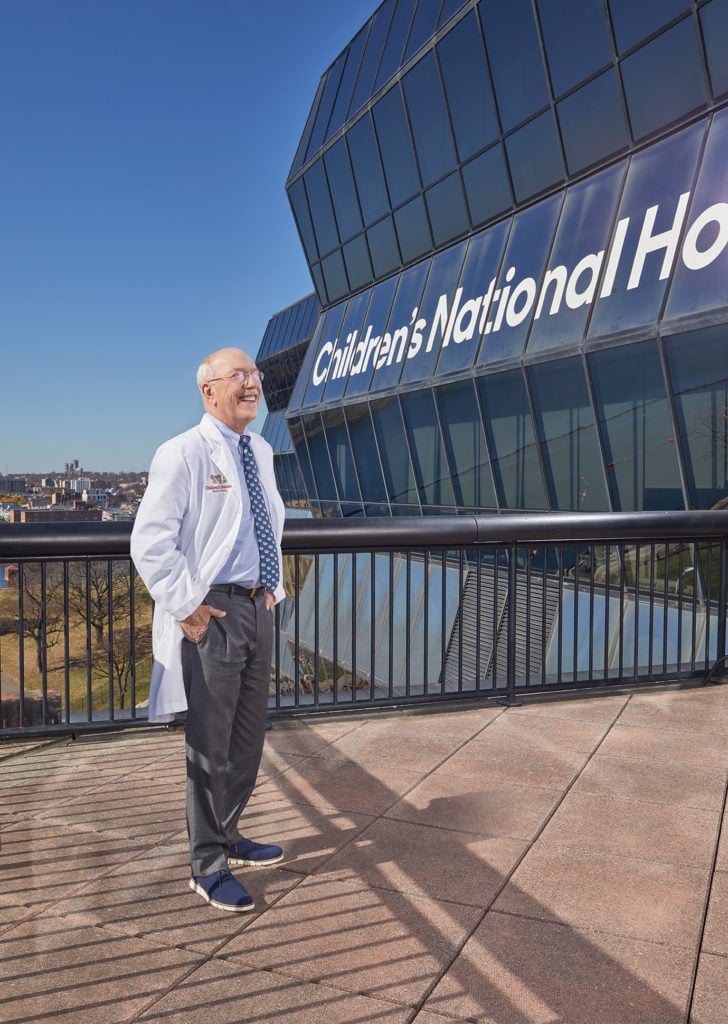 Kurt
Newman
★ ★ ★
---
---
Dr. Kurt Newman has transformed countless lives during his tenure at Children's National hospital, where he started as a surgical fellow in 1984. But in more than a decade as president, he's worked tirelessly to transform the institution itself.
Children's National is among several dozen independent pediatric hospitals and, of those, is ranked fifth in the nation by U.S. News & World Report. When Newman took the helm, it wasn't as revered—nor was its autonomy guaranteed. The 152-year-old nonprofit was struggling financially, and its leaders discussed merging with a larger, more profitable healthcare system that would also treat adults. Newman was adamant about keeping the focus—and resources—on kids.
"I wanted to put the patients and families, the doctors and nurses at the top. The business objectives, the finances­—all that should serve the patient and the family," says Newman. "It was a big bet, but my view was if we did that well, the finances would follow."
The hospital expanded its re­search and treatment programs in specialty care such as cancer and neuroscience. Newman was instrumental in creating the Sheikh Zayed Institute for Pediatric Surgical Innovation, whose mission is to make pediatric surgery pain-free and less invasive. But Children's National is still a place for locals where kids can get checkups. It runs a huge community-health initiative and expanded clinics in Wards 7 and 8 to combat healthcare disparities. Early in the pandemic, the hospital launched one of the nation's first testing sites for kids, and then led vaccination efforts. It was awarded a $40 million NIH grant to study the long-term impact of Covid-19 on children and also established a clinic to treat youths struggling with long-Covid symptoms.
"We never lost our connection to the community," he says. "That's been a steadfast, enduring mission."
At the same time, Newman's vision guided the September 2021 opening of the Children's National Research & Innovation Campus on the former Walter Reed property—a one-of-a-kind, 12-acre "ecosystem" focused on pediatric research and medical innovation. The site is a crucial hub for genetics and rare-disease research that isn't being conducted anywhere else in the world.
After nearly 40 years at Children's National, Newman has announced plans to retire. His legacy could be any number of accomplishments, but as always, he's forward-thinking: "When I became CEO, we had a campaign—in a sense, it was one word: Believe. I think my legacy is that you can think really, really big. It's that belief that great things can happen."
---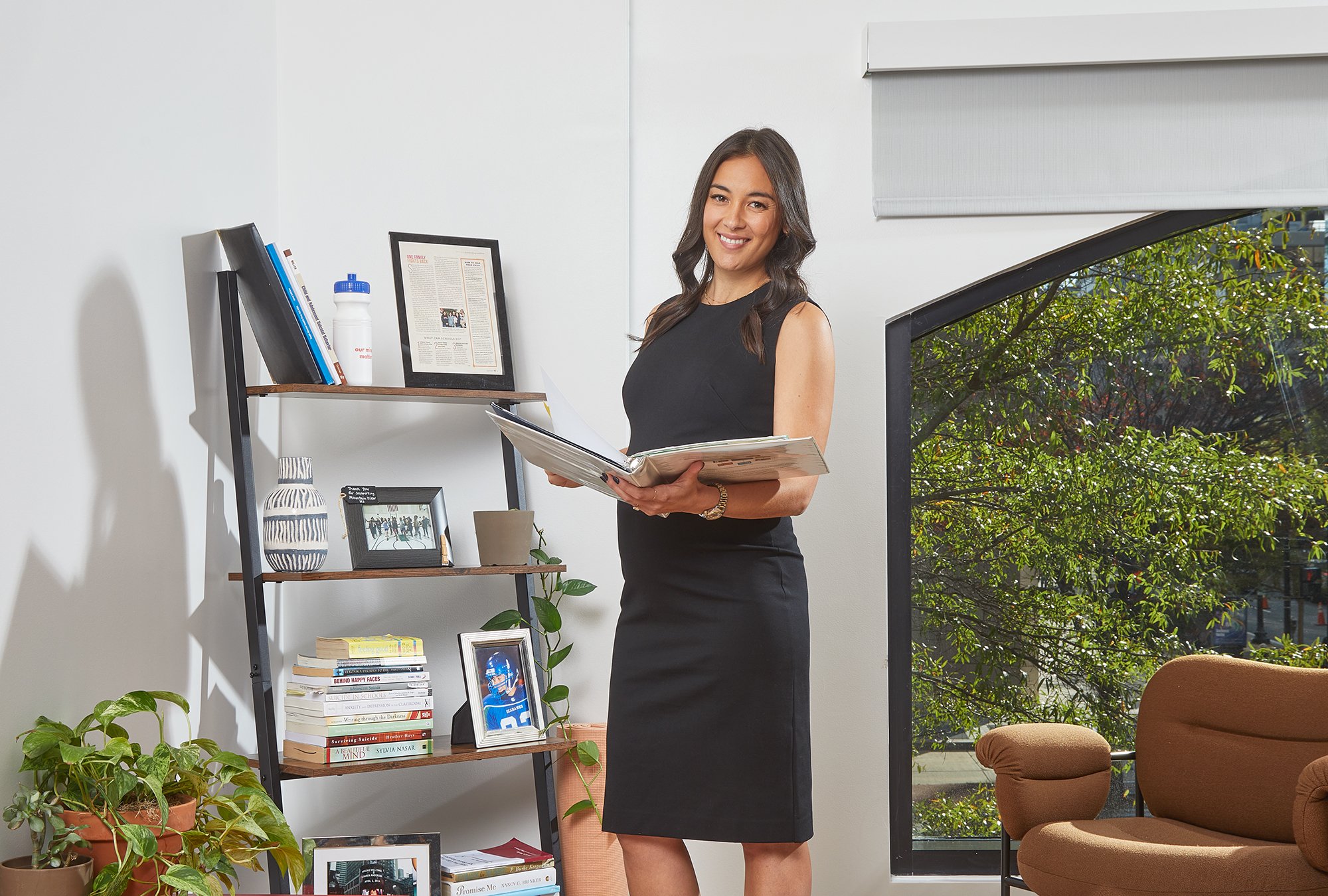 Lauren
Anderson
★ ★ ★
---
---
Lauren Anderson never set out to build a nonprofit. A business major in college, she was about to begin her first job with an investment bank in 2009. Then her 17-year-old brother, Joshua, died by suicide.
A thoughtful and quiet athlete, Josh had been struggling. Despite supportive parents and counseling, he "ultimately didn't have the internal resources to be honest and open about what he was feeling," says Anderson. "If teens aren't forthcoming, they're not going to get the help they need."
With a desire to prevent similar tragedies and a $20,000 budget, Anderson created in 2012 what eventually became Our Minds Matter. At first, the foundation worked with schools to prevent suicide by hosting speakers and workshops. After a few years, she began setting up mental-health clubs. Led by students, the clubs work to build resilience, encourage help-seeking behaviors, and increase social connectedness. Clubs receive an in-school sponsor with a back-ground in mental health, such as a psychologist.
"If we can get a solid group of students that are advocates and change-makers around this issue and provide them with the platform, resources, and training they need," says Anderson, "that can be really powerful."
According to an Our Minds Matter report for the 2021–22 school year, 88 percent of surveyed participants said Our Minds Matter had had a positive impact on their mental health, and 87 percent said it normalized mental-health conversations in their school.
Anderson's budget has grown to $1.1 million, and her initial partnership with five schools has expanded to 189 across the country. Locally, Our Minds Matter is in more than 82 percent of high schools in DC and Fairfax and Montgomery counties. Her long-term goal? To be in 500 schools by the end of 2025.
"We're faced with a mounting youth mental-health crisis," says Anderson. "If we can make a difference for just one life, our work would be done, but I think we've made a difference for many, many lives."
---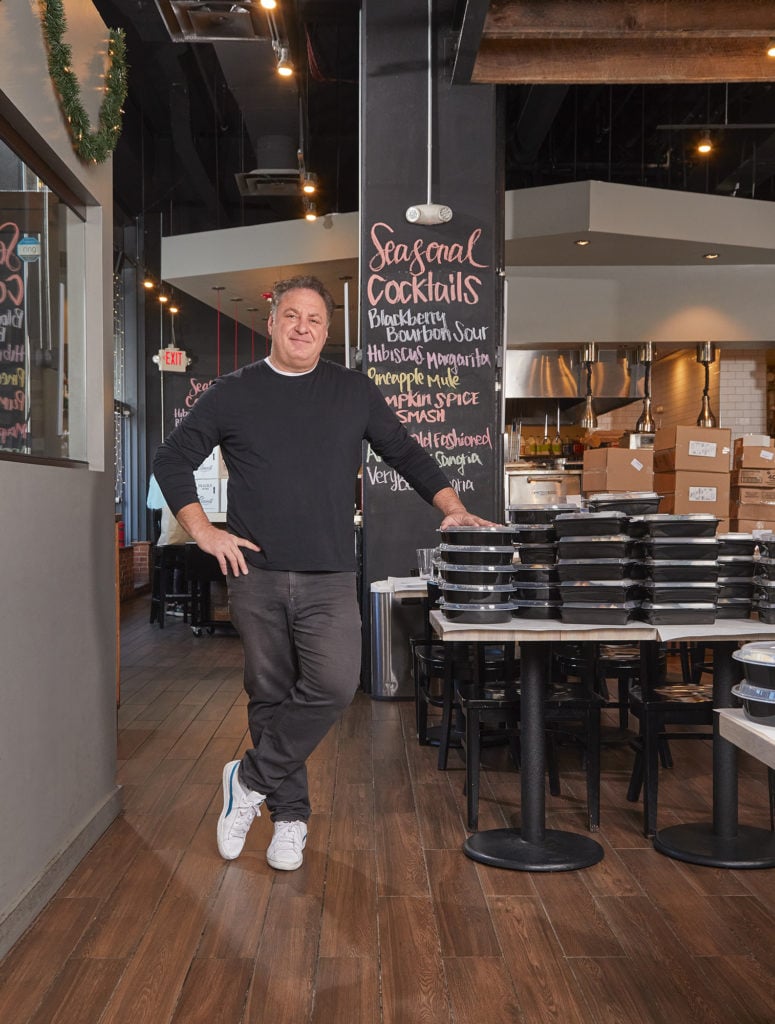 Mark
Bucher
★ ★ ★
---
---
Medium Rare restaurateur Mark Bucher understands the difference between feeding people and what he calls "nourishment with dignity."
When Covid hit, Bucher—who operates three local steak-frites restaurants—thought of his father, who passed away before the pandemic. For many homebound seniors, high-tech services like DoorDash and InstaCart were out of reach, and cooking was a challenge.
"It just clicked—if my dad was in this spot, we'd have no idea how to feed him," says Bucher. So he tweeted: "If anyone knows older people who can't get out, send us a message, we'll deliver Medium Rare for free, no questions."
The response was immense. Over the next ten months, Bucher, his family, and about 150 volunteers delivered more than 350,000 hot meals to seniors. He and his company spent hundreds of thousands of dollars out of pocket, but he says, "Business didn't matter. We have suppliers, food, employees, and there's a community in need."
Bucher hasn't stopped. When DC schools went virtual in 2021 and kids started gathering at rec centers for remote learning—without plans for feeding them—the seeds were planted for Feed the Fridge. The innovative Bethesda nonprofit uses donations to pay restaurants such as Cava and Lebanese Taverna to make nourishing meals for "community fridges," where anyone can get free food. Bucher deployed up to 30 refrigerators in DC and Maryland at schools and community centers, all supplied by local food businesses that are paid $6 a meal to feed hundreds a day. (So far, the organization has supplied 700,000-plus meals and paid restaurants more than $2 million.) Fridges are also stocked with free baby formula, school supplies, and Mother's Day flowers. "We're the neighbor you can always count on," says Bucher.
Connecting community is key. Bucher also launched a food-delivery program with the Metropolitan Police Department so officers checking on residents in high-crime neighborhoods can come bearing dinner instead of an intimidating presence. And Feed the Fridge is taking over a food program for the elderly in Hyattsville, swapping frozen packages for wholesome meals. Meanwhile, Bucher is still delivering free Medium Rare to seniors, or really anyone, in need.
"We're not doing 'poor people's food'—there's no processed food, chicken tenders, bologna," he says. "We hear every day how grateful people are to get a dignified meal."
---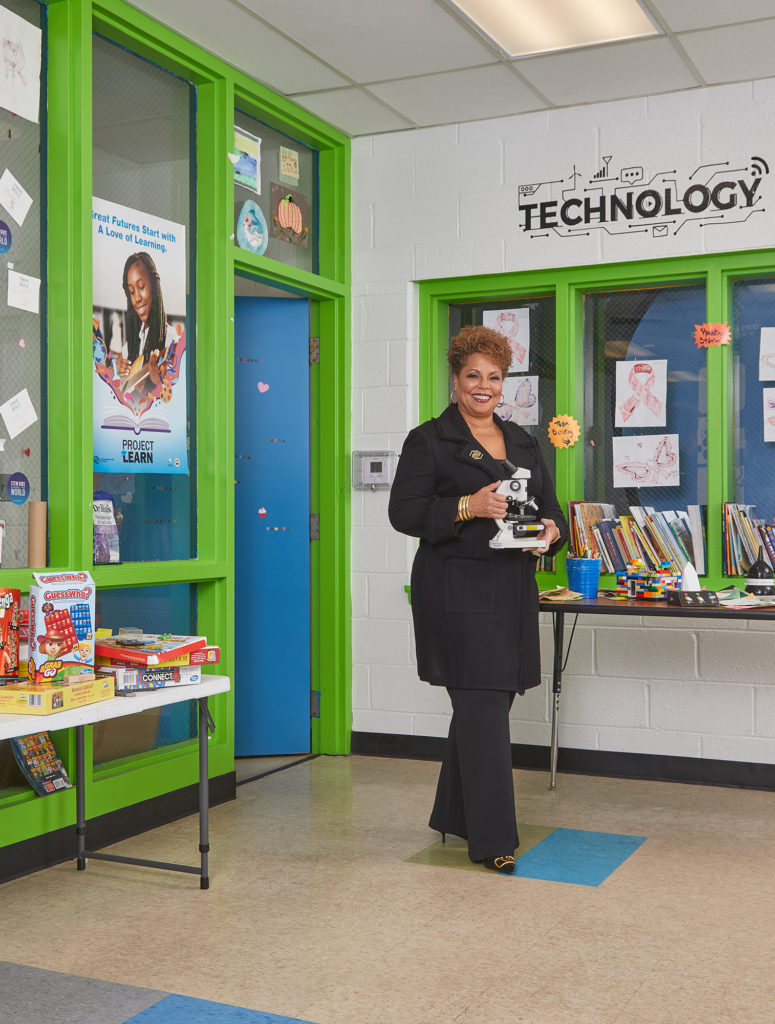 Gabrielle
Webster
★ ★ ★
---
---
In 2017, Boys & Girls Clubs of Greater Washington had only 60 days before its money would run out and the more-than-a-century-old chapter would have to shutter.
Then came Gabrielle Webster—an engineer turned nonprofit leader with a history of raising millions of dollars in previous roles at the American Heart Association, Leukemia & Lymphoma Society, and United Way. Past leaders had been unsuccessful freeing BGCGW from millions in debt. Webster wasn't fazed: "I knew failure was not an option."
She'd go on to raise $5 million in her first year as CEO and pay off the debts. Her secret: Build trust and sell the mission. "People are not going to give you money just because you asked," says Webster, who also added new board members. "Businesspeople want return on investment. So we developed a strategic plan and showed what we wanted to do with the money."
In the past five years, she's increased the number of kids the clubs serve by more than 60 percent and opened three new clubs, with 10 to 12 on the way. The chapter's affordable programming in arts, education, health, and character-building now reaches 21,000 DC students who need a place to go after school and in the summer.
In March, philanthropist MacKenzie Scott donated $6.8 million to the organization. That will go toward building BGCGW's Center of Transformation, which will offer STEM programming to students. "I don't think I've ever had a surprise quite that big," Webster says. "But it speaks to the work we've done."
Another affirmation came in October when the 2022 Youth of the Year—a national honor for just one young person from the 4,700 locations in the Boys & Girls network—went to a DC club member.
According to Boys & Girls Clubs of Greater Washington's own numbers, 98 percent of its kids graduate from high school on time (as opposed to DC's 2019–20 average of 70 percent) and 95 percent of its seniors go on to college every year (compared with the city's 2019 average of about 60 percent). What's more, 65 percent of club members say their local club "saved their life."
Says Webster: "We exist to ensure that kids who need us most, whatever their circumstances, can find a safe place with strong programming to help them develop into wonderful young people."
---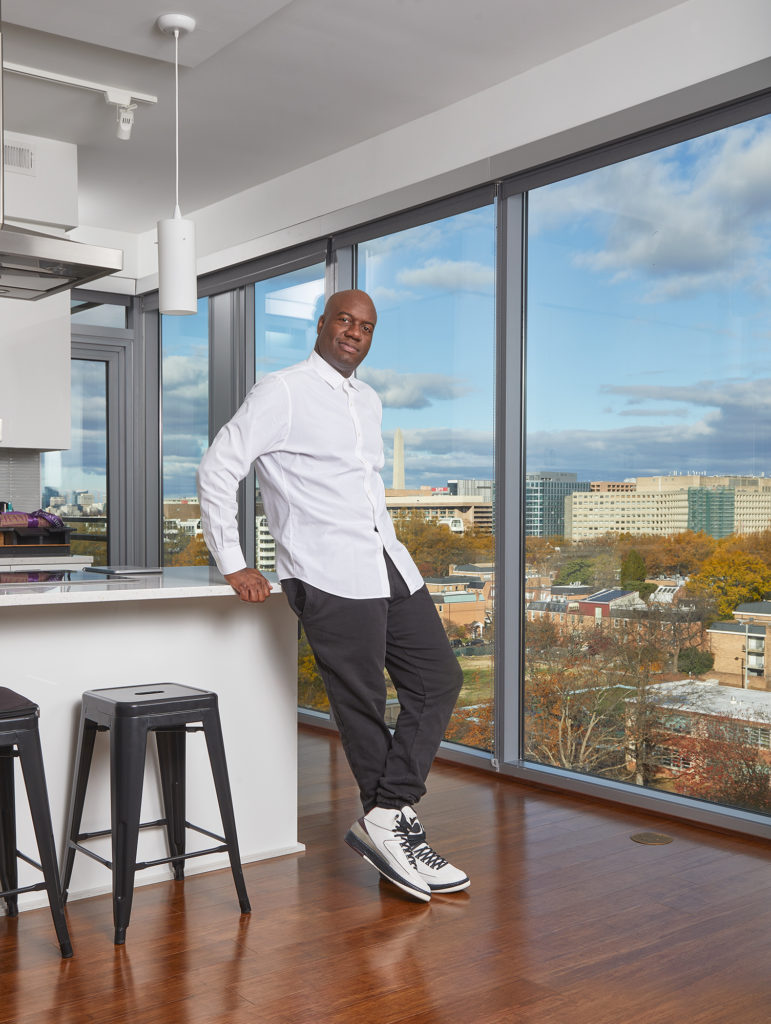 Ian
Callender
★ ★ ★
---
---
Where some see vacant property, Ian Callender spies a blank canvas. The DC native is on a mission to beautify, enliven, and infuse art into unused spaces—often with a dual goal of amplifying Black creatives and businesses.
Callender, a "sneaker head" at Hyattsville's DeMatha high school, went on to get an engineering degree, but using shoes as an expression of culture was always a passion. In 2005, he started throwing sneaker parties with live painting through his event firm, now called Suite Nation, but it wasn't easy to find venues. At the same time, he'd drive through neighborhoods filled with derelict buildings.
"Being from DC, the biggest point for me was not seeing blight," says Callender. "That's when we started looking at properties, reclaiming them, refreshing them. If there's a way of shifting a vacant property into something meaningful, sign me up."
His first big project was Blind Whino (now Culture House DC), a dilapidated, century-old Southwest church that Callender transformed, with the help of strategic corporate partnerships, into a Technicolor artists' collective. Later, working with commercial retail brokers in the H Street corridor, he opened a temporary arts venue in an empty retail bay slated to become a Nike store. "It sparked this idea of being more intentional," says Callender.
It was this kind of thinking that bore Sandlot. Callender and his business partner began working with developers to transform vacant lots into temporary gathering places with live music, mobile art galleries, and Black-owned food and drink businesses set up in shipping-container kitchens. (Thanks to a program with Uber Eats, he has offered kitchen space for free.) The first Sandlot opened in Southwest in 2019; he now has locations in Navy Yard, Georgetown, and Tysons, and a massive, more permanent Sandlot Anacostia is slated to open this spring.
Callender is a driving force for DC-­area culture—he founded the Arena Social Arts Club, a local nonprofit that highlights minority artists and curators, and is a commissioner in the Mayor's Office of Nightlife and Culture. He's also the creative director of Art All Night, a visual-and-performing-arts festival that, thanks in part to Callender, has grown into a citywide weekend event. But his knack for transforming empty space isn't limited to the arts. When the mayor's office was desperate to open a downtown Covid testing center at the start of the pandemic, well, Callender knew a spot.
"When we celebrate Washington, DC, as the capital of creativity, Ian has played an important role in cultivating that scene," says Mayor Muriel Bowser. "He has not only established himself as a creative and an entrepreneur—he's paved that path for other DC natives. More than anything, Ian believes in and loves Washington, and that is what makes him uniquely good at what he does."
---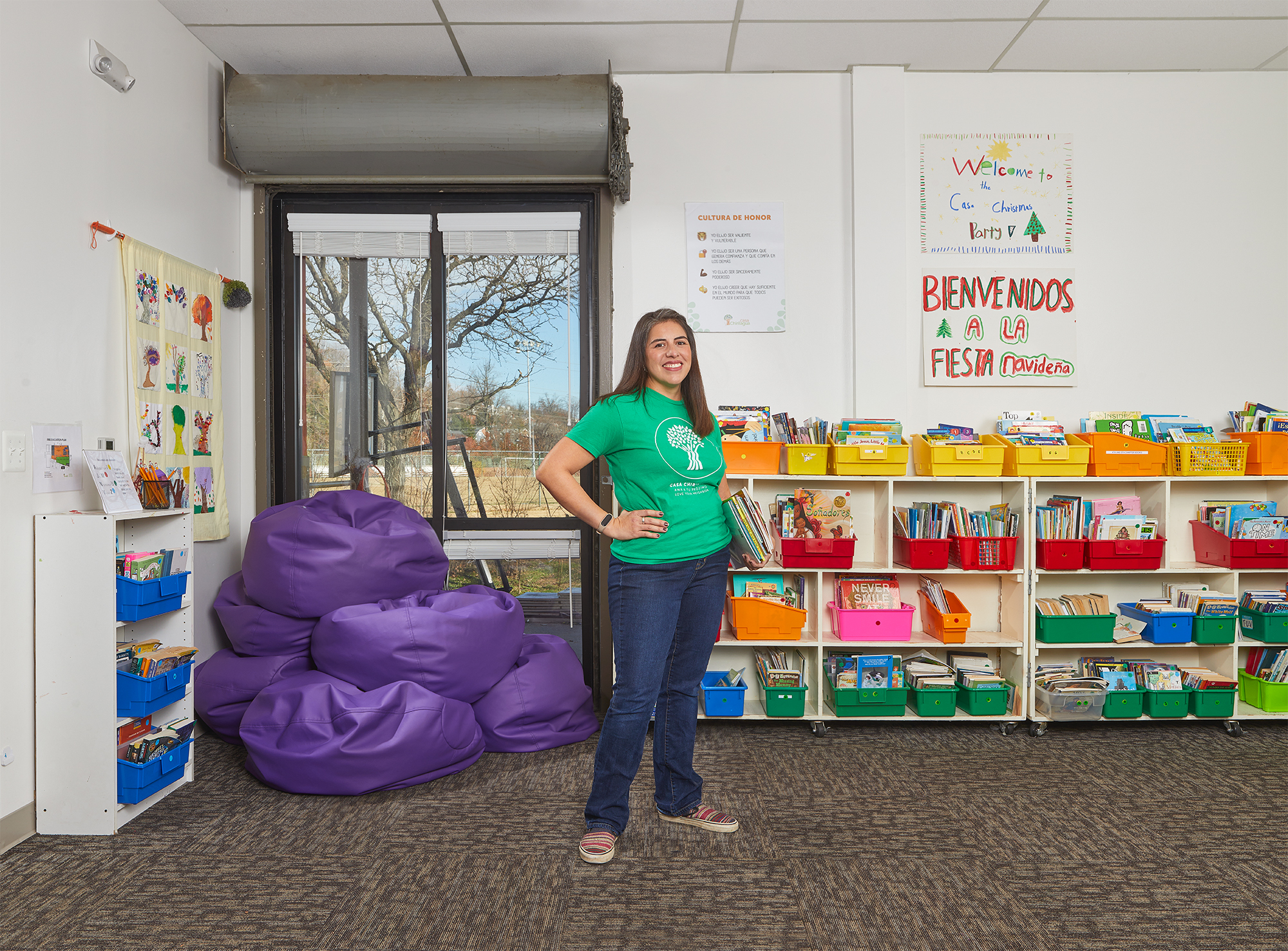 Adriana
Gómez Schellhaas
★ ★ ★
---
---
Adriana Gómez Schellhaas was working at Rosetta Stone when, in 2011, she discovered a volunteer opportunity at a budding nonprofit called Casa Chirilagua.
The organization, then four years old, was seeking a bilingual volunteer to help newly immigrated Latin Americans navigate life in the Alexandria neighborhood of Arlandria (affectionately called Chirilagua by residents, after a town in El Salvador). Feeling kinship as a Mexican American, Gómez Schellhaas signed up.
Immediately, she was moved by the warmth and resilience of the neighborhood, which has been home to Latin American families since the '80s. "I started realizing the uniqueness of this community and what a lot of the families were struggling with," she says.
By 2012, she had joined Casa Chirilagua full-time. By 2019, she was executive director.
Many of the families Gómez Schellhaas works with have escaped violence and survived treacherous journeys to the US, she says: "No one wants to leave their home, but when there is no other choice, you have to."
Casa Chirilagua works to smooth the transition and welcome them into a place of "community flourishing." It offers afterschool care, homework help, and college prep, as well as leadership and professional development plus English and computer-literacy classes.
"They have helped me and my family in many ways," Maricela Aguilera Romero says of Casa Chirilagua. "My son didn't speak English when he moved here from Guatemala and was entering first grade. Kids Club helped him learn English and acclimate to a new country. Now he's in middle school and doing well. I also found a community here."
When many of Chirilagua's residents faced disproportionate illness and unemployment due to Covid, Casa distributed 36,000 to 40,000 pounds of food a week and nearly $300,000 in financial assistance.
"Our community was hit really bad, but we're grateful that God provided," says Gómez Schellhaas, who is driven largely by her Christian faith. In fact, she says, the nonprofit was founded partly as a response to the question "What does it mean to love your neighbor as yourself?"
---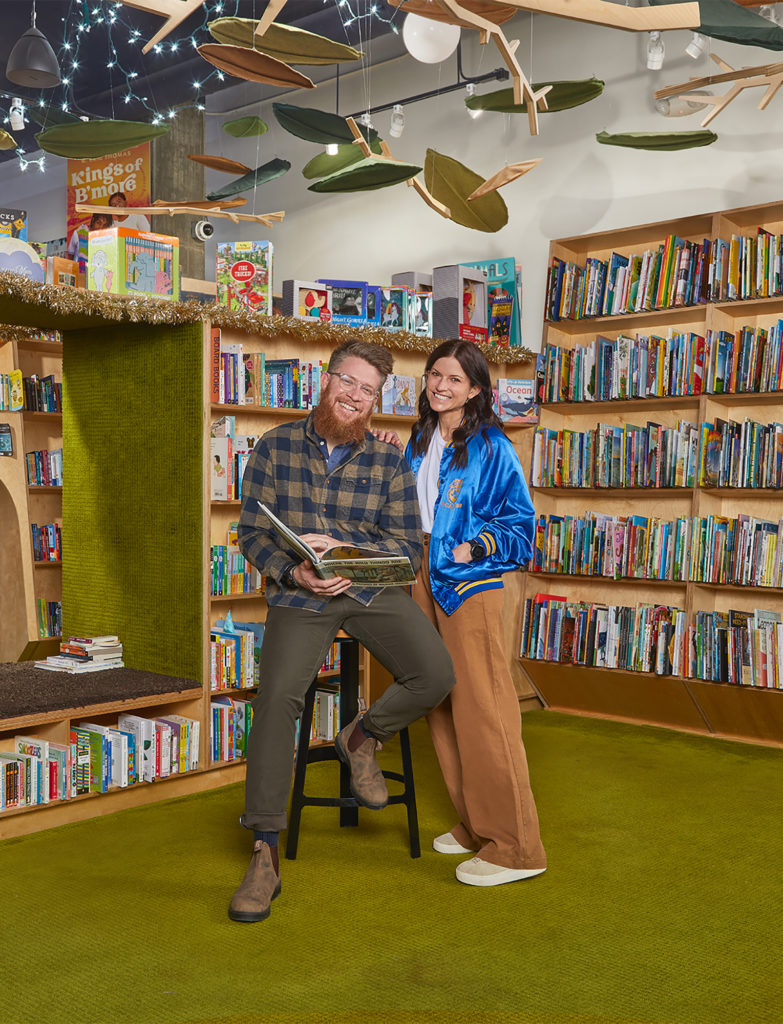 Sean Doolittle
★ ★ ★
Pitcher, Washington Nationals
Eireann Dolan
★ ★ ★
---
---
Plenty of athletes support charities. Few are as outspoken as Nationals pitcher Sean Doolittle and his wife, Eireann Dolan.
Doolittle, currently injured and on a one-year contract with the Nats, could go anywhere in the future. But since joining the team in 2017—and powering them to a World Series win two years later—he and Dolan have made Capitol Hill their permanent home and local community organizations their focus. Says Doolittle: "We really like the civic pride in DC, and we couldn't wait to get involved."
A book lover, Doolittle hosts the Nationals' read-alongs with kids to combat the "summer slump" in literacy—and is a booster for independent bookstores. The couple advocates for DC statehood and voting rights, and hosted a fundraising exhibit with DC Vote last year that also promoted disabled artists. They're actively engaged with SMYAL, a nonprofit that works with LGBTQ+ youth. Because of their longstanding support, Nationals Philanthropies directed a $10,000 grant to SMYAL that helped the organization supply vulnerable LGBTQ+ kids with crucial food and health services in the pandemic.
"A sense of home is really important to us, and the security that brings," says Dolan, who has two activist mothers. "We want other people, especially young LGBTQ people, to feel safe."
To promote inclusivity in sports, Doolittle is a leader of the Nats' annual Pride Night Out—the longest-­running Pride event in Major League Baseball—and MLB's Shred Hate bullying-­prevention program. "Showing them that a baseball stadium is welcoming—we use sports to level the playing field and bring people together," he says.
"The numerous groups, communities, and causes that Sean and Eireann support in the area has been truly admirable," says former teammate Ryan Zimmerman. "On top of that, Sean was a tremendous leader in our clubhouse."
Detractors say athletes should remain apolitical. What does the couple think of that idea? Evidenced by Doolittle's refusal to visit the Trump White House—a rebuff of divisive rhetoric—very little.
"It's not that athletes have a more valid opinion," says Dolan. "If Sean didn't play baseball, we wouldn't have the platform to collaborate. So it feels like the opportunity cost is too great to not do it."
---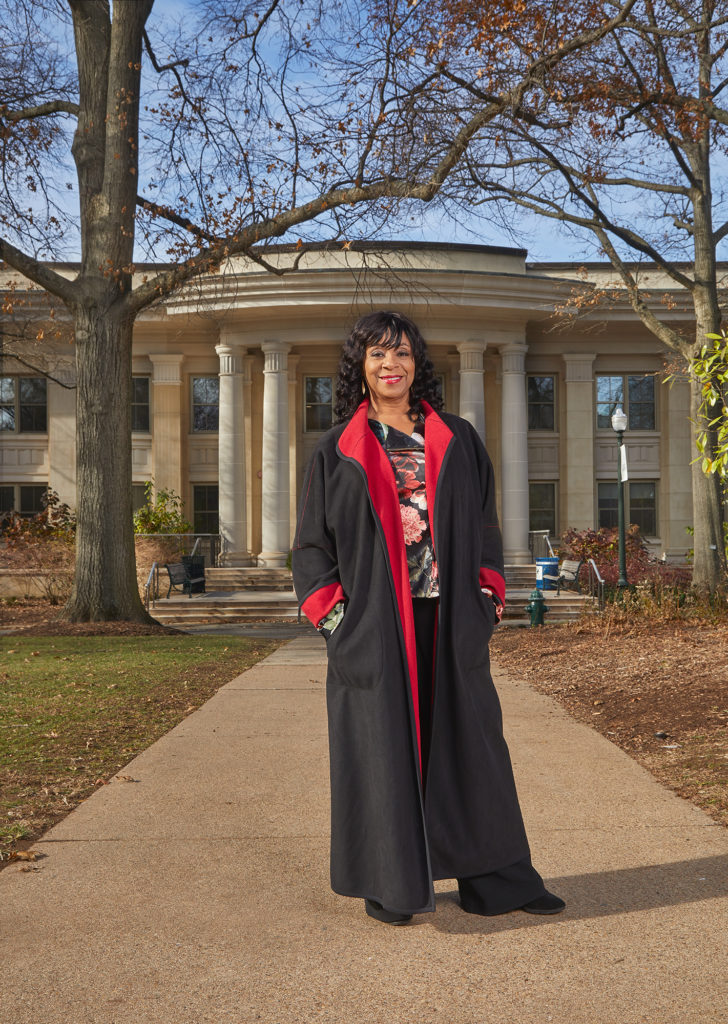 Argelia
Rodriguez
★ ★ ★
---
---
Argelia Rodriguez likes to say she has two children—her 23-year-old adopted daughter and the 23-year-old DC College Access Program.
The program was founded in 1999 by corporate and local leaders to fix DC's then-bleak college landscape: Only about 25 percent of the city's public-school kids were enrolling in post-secondary education, and even fewer—15 percent—were graduating within ten years.
Rodriguez was given a tall order: Double the college-enrollment rate of District students and triple the rate of those who graduate. "It was a big mission," says Rodriguez, a former educational consultant. "But I was excited about the opportunity to build something from scratch with actual resources, which are hard to find in education."
She knew she had to "create a culture that meant everyone is 'college material.' " That meant helping parents and students see higher education as feasible. It meant helping high schools see college-aspiring students as the rule, not the exception. It meant building relationships with universities, which weren't used to receiving DC students.
At the time, those who went to college outside the District had to pay out-of-state tuition. (DC has only one public-university option.) Several DC-CAP board members helped lobby to pass the DC College Access Act in 1999, subsidizing the difference between in-state and out-of-state tuition.
Since partnering with DC-CAP, the federal government has provided more than half a billion dollars to students, according to Rodriguez. She says DC-CAP is also one of the largest providers of scholarships in the city, having awarded nearly $62 million worth.
There were non-financial hurdles to clear, too. To help with admission and retention, DC-CAP put advisers in high schools and colleges and created supplemental programming to catch students who were falling behind.
When data revealed that girls were outperforming boys, Rodriguez launched the Alpha Leadership Project in 2007 to mentor young men of color. Then, after noticing that many students weren't finding careers with their college degrees, she launched a program in 2016 to prepare students for jobs in STEM.
DC's post-secondary enrollment rate now hovers around 60 percent, more than twice what it was at the start of Rodriguez's tenure.
Though she remains an adviser for DC-CAP, Rodriguez stepped down as president last spring. "It was hard, but it was time," she says. "I felt I had accomplished what I set out to do."
This article appears in the January 2023 issue of Washingtonian.

link