Small Grants Yield Big Wins for Women Farmers in Sierra Leone
The group has improved record-keeping and holds monthly meetings to update its members and plan new initiatives. This knowledge was gained from the Business Development – Technical Assistance supported by SCADeP. It operates an out-grower-scheme of 25 maize farmers groups that have off-taker arrangements with big restaurants in Bo to supply eggs, broilers, and spent layers.
The group has diversified its operations, adding fishponds and a small livestock ranch of 25 animals (13 cows and 12 goats). "We sell hundreds of bags of poultry wastes each month to vegetable farmers in Bo and other towns," said Khadija Musa, Vice Chairlady and Marketing Officer of SWDA. "We used some of the sales proceeds to start the animal ranch, construct the fishponds populated with tilapia, and support vegetable and rice farming."
Putting members' children through school
Part of the group's benefit-sharing scheme is the provision of education support to members' children. Over a hundred children have gained primary, secondary, and university education through this scheme.
Oyah Mariama Kamara, daughter of the group's CEO, graduated in February with a first-class BSc. in Computer Science from Njala University. Last November, she participated in a hackathon contest organized by the university and emerged as one of the top three winners. She represented Sierra Leone in a hackathon in India in January.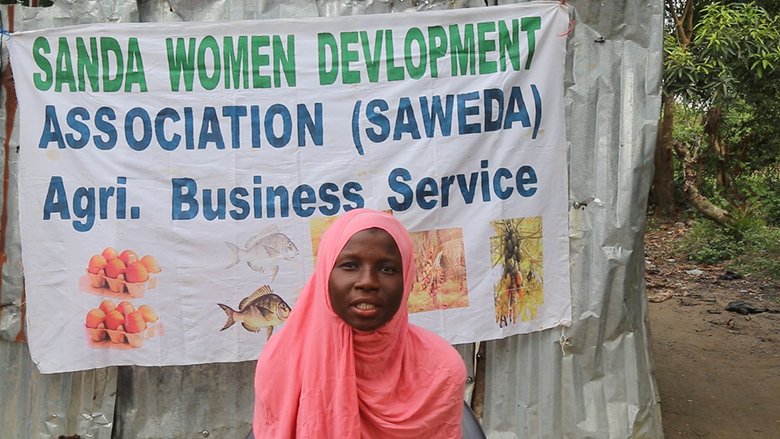 "This business has had a positive impact on my growth as well as hundreds of children. It has enabled our parents to support our education and also provides food for the homes. This benefit also extends to children of people employed to work in the poultry and farms," said the 22-year-old.
The son of another project member graduated with a degree in medicine and is currently a practicing medical doctor.
Going from an organization to a company
The Sanda Women are currently transitioning from a producer organization to a company. The Sanda Women Company Limited will be able to leverage private capital from commercial banks to move their operations to scale.
"We want to move to modern technology like the battery cage system wherein once the eggs are laid, the fowls will have no contact with them. This yields high returns and will also preserve the health of the birds," said Khadija. "But we can only achieve this through a serious investment of capital. We hope to be able to secure financing from banks to grow our business."
Smallholder farmers drive many economies. Increased incomes and farming profits are invested locally funding jobs and equitable growth. This creates opportunities for rural women and youth to live and thrive in their home communities. Sanda Women's success highlights how small-scale grants are contributing to food security and the alleviation of poverty among vulnerable groups, especially women.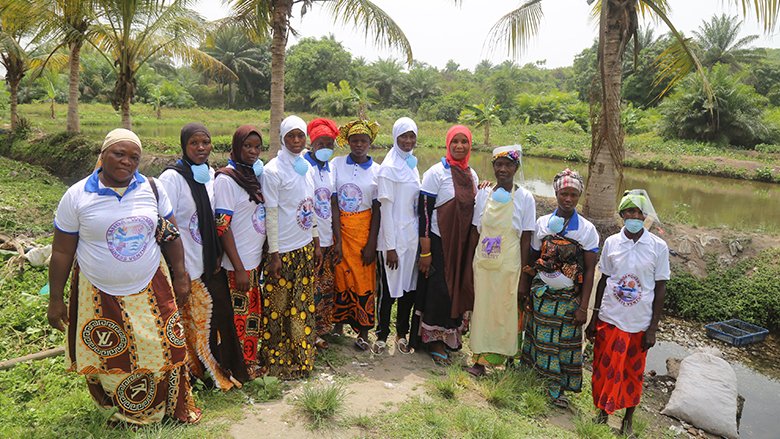 link