Center announces women entrepreneur grant winners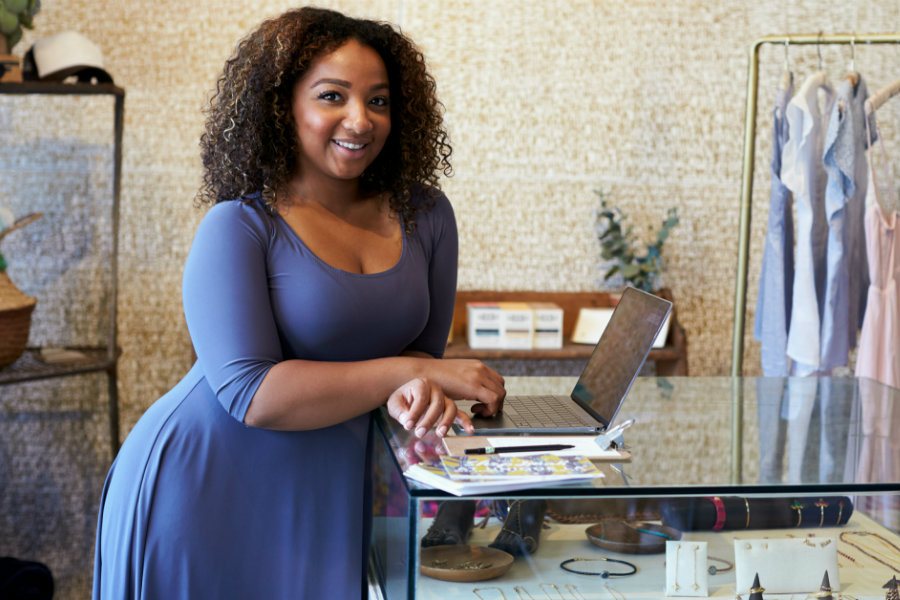 Nov. 2, 2022 — DENTON — The Center for Women Entrepreneurs (CWE) at Texas Woman's University has selected 25 female entrepreneurs to receive $5,000 awards through its StartHER Grant Program, part of an ongoing effort to boost women-owned businesses in Texas.
"We received a significant number of outstanding submissions for this round of grants, which not only demonstrates a need, but a desire by many women to become successful entrepreneurs and contribute to the economies of their communities," said Tracy Irby, the center's director.
The following awardees will receive $5,000 each to start or expand their businesses:
Helen Holman, Daniel, Williams & Associates, PLLC, Houston 
Bianca Townsend, Skin Cabinet, Denton
Susan Whigham, Twisted Vines Studios, LLC, Fairview
GingerSchantz, Venture Robotics, Midland
Ciera Ellison, We Like to Soft Play, Little Elm
Liz Jordan, thMTHRshp, LLC, Dallas
Leticia Benning, Musicians Gradebook, LLC, Irving
Tanisha Stokes, Gold Ink Consulting, Arlington
Dashauna Franklin, The Aesthetics & Wellness Lab, Venus
Sena Pierre, Purpose Pawty, Missouri City
Dominique Lewis, Remedy E-Design & Décor, Fort Worth
Devon Brown, Brown Brownie, Dallas
Phillips, SAC Consulting, Marshall
Sonia Barreau, Barreau Grows, LLC, Arlington
Belem  Patton, Vida Integrative Wellness, Lubbock
Malaika Thomas, Emergident, PLLC, Richardson
Chelsea Schleifer, Grace & Grit Gardens, Lewisville
Kyla Whittington, Petite Luxury Homes, LLC, Celina
Brie Perks, Hasty Distributing, LLC, San Angelo
Sarah Morgan, S. Morgan Story Ventures, LLC, Austin
Jennifer Galanis, Art to the Power of Gamma, LLC, Fort Worth
Sandy Smith, Smith Pastures, LLC, Devine
Jo Workman, Donna's Gift Closet, Watauga
Yamaceeta Thompson, Royal Inspirations, LLC, DBA Each Beat Counts CPR Training Solutions, Plano
Kamica King, King Creative Arts Expressions, LLC, Dallas
Grant funding can be used to purchase machinery, equipment, technology, inventory, raw materials, fixtures or display units, or can be used for property improvements, marketing or other business-related activity aligned with the program's purpose. The enterprise had to be an existing or to-be-formed Texas, woman-owned, for-profit business.
Awardees are required to meet with a small business advisor, submit a business plan and complete a small business training course hosted by the CWE to receive funding. The course will cover topics such as business plan development, marketing, legal matters, insurance, accounting and financing. The CWE received 245 grant applications from across Texas. This marked the center's sixth round of StartHER grants.
"We are thrilled to be able to support these women with the seed money and training they need to give their businesses a boost and help them succeed," Irby said. 
The CWE is a program of TWU's Jane Nelson Institute for Women's Leadership. The institute is dedicated to preparing women to take on successful roles in business and public service to ensure women have the education to establish careers as successful C-suite executives, the skills for building entrepreneurial businesses and the framework needed to run for public office.
link