An Atlanta-based venture capital firm funds Black women entrepreneurs. Now, the legal activist who helped overturn affirmative action is suing.
When it comes to starting businesses in America, Black women are leading the pack: a recent report found 17 percent of Black women own an enterprise, the most of any demographic. So why are they so often passed over by investors?
That discrepancy was part of what motivated Arian Simone and Ayana Parsons to launch Fearless Fund in 2019, an early-stage venture capital firm that specifically supports women entrepreneurs of color. Fearless Fund, which is based in Atlanta, has invested over $30 million into businesses led by women of color. But now, the firm is being sued by a conservative legal activist who says their targeted support of Black women entrepreneurs is against the law.
On August 2, the American Alliance for Equal Rights filed a complaint against Fearless Fund, claiming its Fearless Strivers Grant Contest—which offers grants to Black women-owned businesses—is a "racially-discriminatory program" that violates the law's "guarantee of race neutrality." American Alliance for Equal Rights [AAER] is led by Edward Blum, the legal activist who recently won a controversial U.S. Supreme Court case overturning race-conscious college admissions policies, known as affirmative action. Now, he's taking his fight against what he calls "race preference" to a new frontier: corporate America.
"Most founded but least funded"
Simone and Parsons are entrepreneurs themselves who saw firsthand the lack of investment capital offered to Black women-owned businesses. Despite growing diversity in boardrooms and C-suites, investment dollars still skew heavily toward white male founders. According to Crunchbase, companies founded by women are awarded just 2 percent of the billions of dollars of venture capital that flow through the American economy each year; Black founders get a paltry 1.2 percent. Black women earn just 0.34 percent of investment capital.
It's not for lack of momentum: these figures endure even as Black women are opening new businesses at a rate faster than any other demographic. A 2021 Harvard Business Review study found 17 percent of Black women reported starting or running a business, compared to 15 percent of white men and 10 percent of white women. Since 2007, the number of companies owned by Black women has shot up 164 percent.
"[Women of color] are the most founded but least funded," Parsons, Fearless Fund's COO, told Atlanta. "In 2022, $288 billion dollars were made by women of color through their businesses, however, less than half of 1 percent is received back [as investment capital]. It's important for us to close that gap."
So far, Fearless Fund has directly invested $26.5 million in 41 companies around the country led or owned by minority women, which includes Latina, AAPI, and other women of color. Their Fearless Strivers grant program has awarded more than $3.5 million to 356 fledgling Black women-owned businesses through grants between $10,000 and $20,000. Recent recipients include a virtual mental healthcare practice, a flowers-by-mail startup, and a baby hair accessory brand.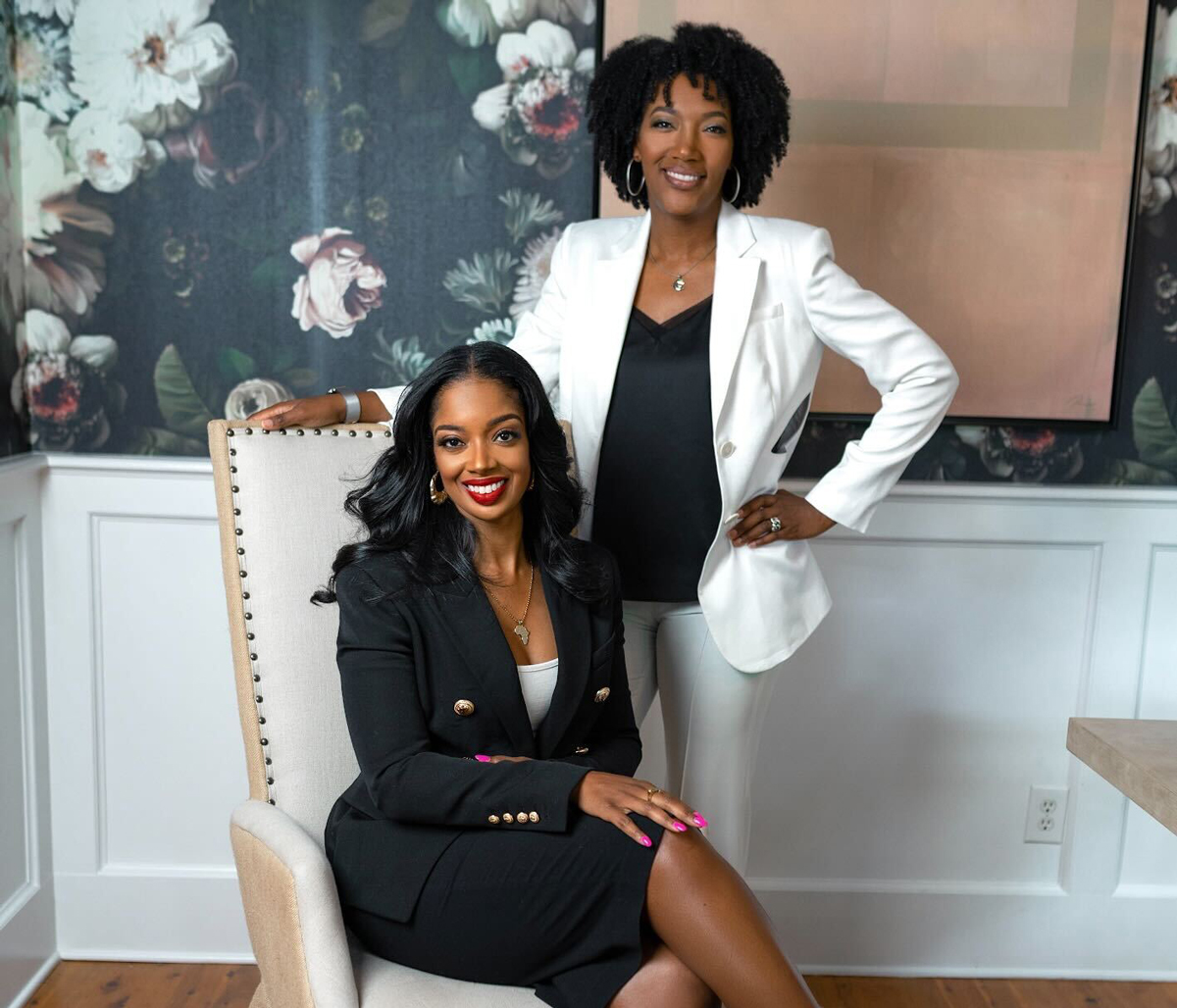 Fearless Fund isn't alone in this targeted approach to investment capital: other venture capital firms like Black Angel Tech Fund and Backstage Capital provide seed money to minority-owned businesses, often with financial support from larger institutions like Bank of America, Ally, and JPMorgan Chase.
These investment initiatives are part of a larger shift in corporate America, which has seen recent inroads from women, people of color, and LGBTQ+ people. Diversity in the private sector—or at least the conversation about it—was turbocharged in 2020, after George Floyd was murdered by police in Minneapolis. In the wake of nationwide anti-racism protests, corporate institutions made bold commitments to furthering diversity, both in internal hiring practices and in supporting minority-owned businesses. Today, the term DEI—"diversity, equity, and inclusion"—is as ubiquitous in corporate parlance as "Q4" or "C-suite."
The results of DEI efforts have been mixed; many of those commitments were quietly abandoned when public attention shifted, leading critics to accuse some organizations of "performative diversity." But demand for inclusion in the corporate world is only growing, and firms like Fearless Fund are continuing to push open doors for women business owners and entrepreneurs of color.
At the same time, some Americans are accusing DEI initiatives of racial discrimination for their targeted support of people of color. And Blum—who has a long history of challenging race-conscious programs, from college admissions to the Voting Rights Act—wants the court to stop them.
"Unfair and illegal"
AAER's lawsuit, filed in U.S. District Court in Atlanta, argues that because the Fearless Strivers Grant Contest is only eligible to "Black females," it is racially discriminatory. Blum brought the suit on behalf of three women business owners who are not Black, claiming that they were denied the opportunity to enter or win the grant contest because of their skin color.
AAER says Fearless Fund's program violates the 1866 Civil Rights Act, passed in the wake of the Civil War and the emancipation of Black Americans from slavery. The law was drafted to override racist state-level laws called the "Black Codes," explains Tanya Washington Hicks, a professor of law at Georgia State University College of Law. "The Black Codes governed [Black people's] movement and labor and restricted their ability to buy and lease property and make contracts," Hicks says. "So the Civil Rights Act of 1866 was designed to ensure that freed Black folks had all the substantive rights of citizenship."
AAER argues that because a financial grant is a kind of contract, the Fearless Striver's Grant violates the law by limiting applicants to Black women. "Fearless Fund's express and intentional racial discrimination in the making of contracts violates section 1981 [of the 1866 Civil Rights Act]," the complaint reads.
It's a different legal argument than the affirmative action cases, Students for Fair Admissions, Inc. v. President and Fellows of Harvard College and Students for Fair Admissions, Inc. v. University of North Carolina, which used the equal protection clause of the Fourteenth Amendment to claim that race-conscious college admissions policies violate the Constitution. But both the Fourteenth Amendment, ratified in 1868, and the 1866 Civil Rights Act were designed specifically to protect Black Americans from racist mistreatment—a design that critics say is being turned on its head with these lawsuits.
"The complaint draws a false equivalency between racial discrimination that's designed to exclude, versus considerations of race that are designed to address historical and persistent radicalized realities," says Hicks. "I don't think you can consider the legality of race-conscious practices without considering the context and the intent behind [these laws]."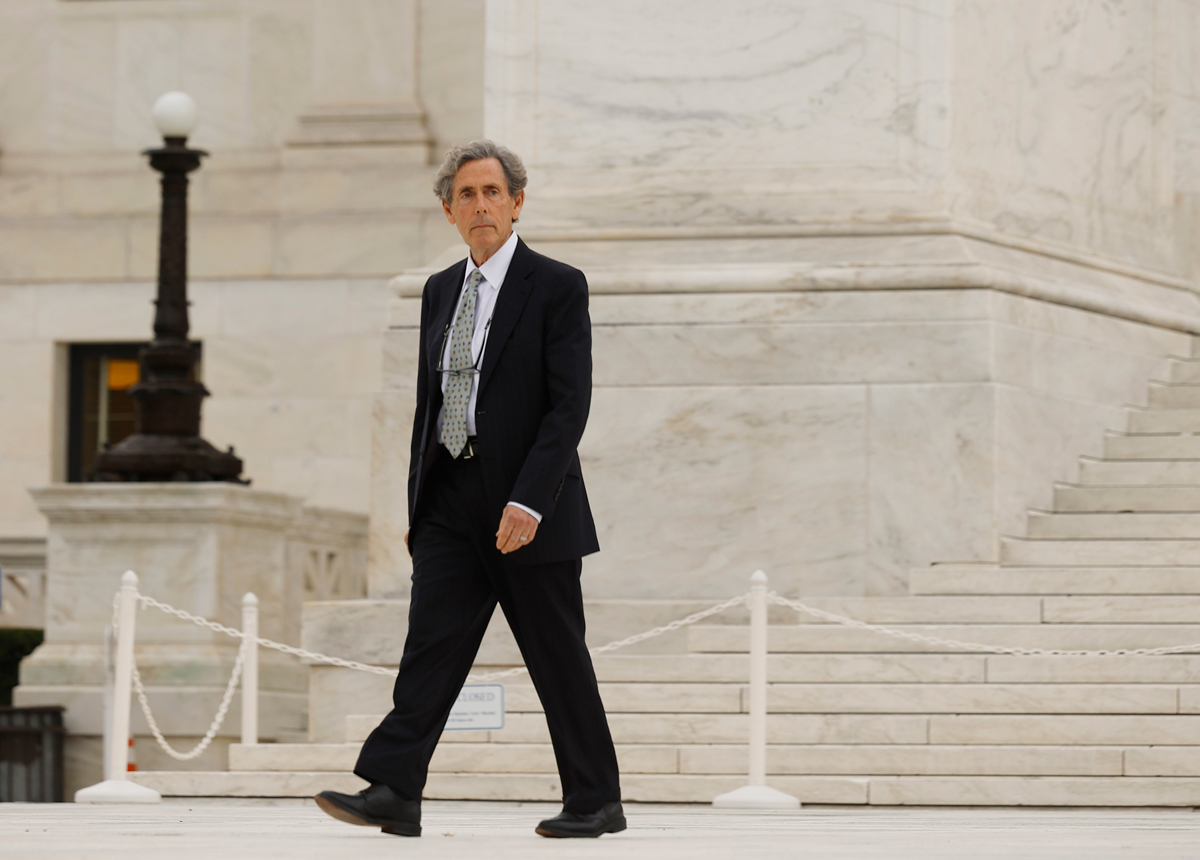 Blum, who orchestrated the lawsuit against Fearless Fund, disagrees. In his view, these laws were passed to mandate race neutrality, making it unlawful to consider a person's race, whether in college admissions, contracts, or other settings.
"A useful way of determining the fairness, and, ultimately, the legality, of a policy is to apply the 'shoe on the other foot' test," he wrote in an email to Atlanta. "In the case of the Fearless Fund, would a different venture capital fund's requirement that only white men are eligible for its funding and support be fair and legal? If the answer is no, then it must follow that racially exclusive policies that target a different race and sex must be unfair and illegal as well."
But Hicks, along with many other legal scholars, believes laws like the Fourteenth Amendment and the 1966 Civil Rights Act weren't intended to ignore race altogether. "These laws were designed to address the radicalized disparities and discriminatory treatment of people who had just been freed [from slavery]," she explains. "You can't read its legislative purpose outside of the historical context that gave rise to its being."
The fact that only 1 percent of venture capital goes to Black women, or that Black students are underrepresented on college campuses, aren't random coincidences, Hicks notes: "These disparities didn't just occur by happenstance, they occurred because of persistent racial discrimination."
A ripple effect 
The case against Fearless Fund will be heard in federal court on September 26 and could eventually make its way to the U.S. Supreme Court. If Blum is successful, the case could have broad consequences for DEI initiatives across corporate America, from targeted investment opportunities like the Fearless Strivers Grant to internships and fellowships for young professionals of color. It could also open the door for more lawsuits targeting race-conscious diversity programs, not just in finance but across all kinds of public and private sectors.
"I think it would be cataclysmic," says Hicks. "It would shift the jurisprudential landscape around the legality of considerations of race. It would mandate color-blindness."
As for Fearless Fund, its leaders say they're sticking to business as usual. They may be caught in the crosshairs of America's complicated racial history, but they have no plans to stop creating opportunities for Black women entrepreneurs.
"Am I scared? No," Simone, the firm's president, told CBS News after the lawsuit was filed. "I am fearless."
Advertisement

link