Alberta announces $1.25 million for local Indigenous-owned businesses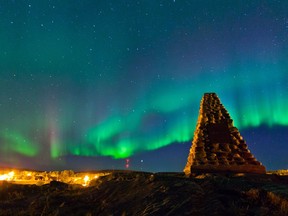 Article content
Four Indigenous-owned businesses in the Fort McMurray Wood Buffalo area are getting $1.25 million in provincial grants to support projects in their communities. The funding is part of a $5-million announcement for 14 recipients through the Aboriginal Business Investment Fund (ABIF). The funding was announced Wednesday.
Article content
A $500,000 grant for Fort Chipewyan Métis is the largest local funding announcement. The money will go towards an Elders' Housing and Rental Suites project in the community.
The plan is to build six independent and affordable housing units for Elders and short-term housing for visitors. The final project will have a public gathering area. It is expected to create 50 construction jobs, with 15 of those positions filled by Indigenous workers.
"The groundwork for the site is already underway and trucks, loaded with supplies, are rolling into the community. The excitement around this new project in the heart of Fort Chip is building," said Kendrick Cardinal, a municipal councillor for the area and president of Fort Chipewyan Métis, in a statement.
Article content
The other three projects are each getting $250,000 from ABIF. Willow Lake Métis Nation is using their grant towards the development of a bison ranch. The plan is to raise a bison herd on land south of Fort McMurray off the shores of Gregoire Lake.
The bison ranch was announced last June and is on land that has been named Sohkastwâwin, a Cree term meaning "the act of being resilient." There are plans for housing, a community garden, net-zero power and a cultural centre on the site, too.
Acden is putting its grant funding towards expanding Acden Tech Sonic, the company's ultrasonic industrial cleaning sector. Acden's website says the company uses ultrasonic cleaning equipment to remove heavy oils, bitumen, grease and other refinery-grade contaminants from processing equipment. Acden is operated by the Athabasca Chipewyan First Nation.
Article content
SmogBuster, which was bought by the Mikisew Group of Companies last June, is buying and refurbishing air conditioning units and dust collectors for workspaces. SmogBuster offers ventilation, particle filtration and climate control services in confined services. The company also does field services and shutdown planning.
"Alberta's government is proud to partner with Indigenous community-owned businesses across Alberta on this initiative," said Alberta's Indigenous Relations Minister Rick Wilson. "It's one of the ways our government is working towards economic reconciliation by removing financial barriers and strengthening local economies."
ABIF has supported 75 Indigenous-owned businesses with $40.5 million in support since 2014. The Alberta government estimates this has created 646 permanent jobs for Indigenous people. Since 2020, ABIF has supported 35 projects that have created 378 full-time jobs and 254 full-time construction jobs.
link