A look at the pioneering women who shaped UPS history
A century of milestones
: This year, UPS celebrates
100 years
since the first woman was hired in 1923 –
Jessie Bell
, who worked as a clerk-stenographer in the Los Angeles office. When the trailblazer joined, UPS founder
Jim Casey
asked if she planned to be a 'steady' employee. At her retirement
31 years later
, she recalled that question and said slyly,
"I hate to break my promise to Jim
."
Remember newspapers? Read more about Jessie's rewarding career at UPS.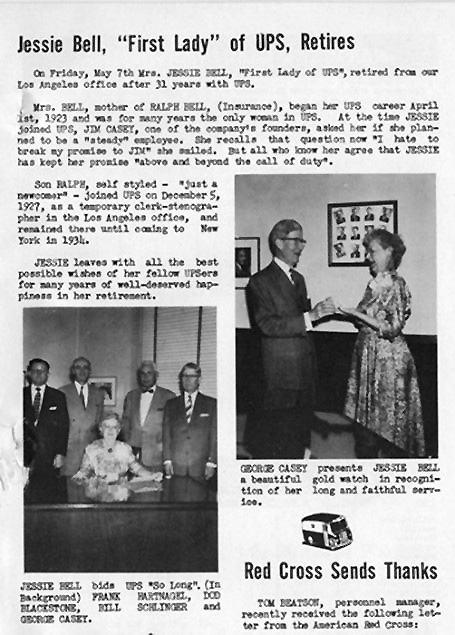 Today, women belong in all roles at UPS. Our company is even led by one of the few women CEOs in the Fortune 50 ranks, Carol B. Tomé.
Carol's journey to CEO: After retiring from The Home Depot as chief financial officer, Carol – who has been on the UPS Board of Directors since 2003 – was recruited for UPS's top job, but it wasn't an easy decision. "One day I told my trainer that I had some reservations about coming out of retirement. She looked at me and said 'you must do this … you have to do this, for the women of the world.'  So for the women at UPS, please know that you are part of my why."
Remembering the women who paved the way: Women were first hired into driver and operations roles during World War II.
Behind the wheel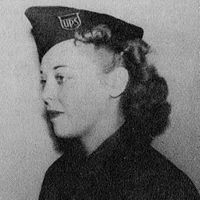 Mazie Lanham became the first woman package car driver, beginning her UPS career in 1943 in Los Angeles.
In the air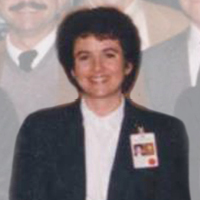 Arlene Westermeyer was UPS's first woman pilot, joining the newly founded airline in 1988. Check out one UPS pilot's efforts to recruit more women of color here.
At the table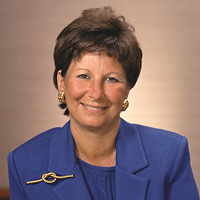 Lea Soupata was the first woman to serve on the UPS Executive Leadership Team. She became Senior Vice President of Human Resources in 1995. Today, one-third of our C-suite members are women.
On the ground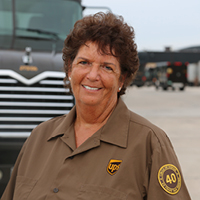 Ginny Odom became the first woman to achieve 25 years of safe driving at UPS and was inducted into the prestigious Circle of Honor in 1999. She was also the first woman to hit safety milestones of 30, 35 and 40 years.
Honoring the women who continue to tell our stories:
Carol B. Tomé is the twelfth CEO in UPS's 115-year history and the first woman to serve in this role.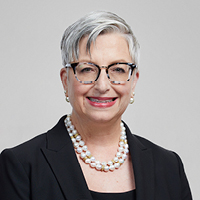 The UPS Board of Directors models our commitment to inclusion. 31% of our board members are ethnically diverse and 46% are women, far above the average for other Fortune 50 companies. UPS is the first public company in Georgia to have six women directors.



Who runs the world? UPS's Women's Leadership Development Business Resource Group (BRG) celebrates over 4,000 active members across 52 chapters globally. FYI: That's more chapters than any BRG at UPS!

Next-generation leaders: UPS's Women in Operations BRG consists of 17 chapters with over 1,000 members. In 2022 alone, the BRG raked in over 25,500 volunteer hours!

Concrete commitments in support of women: 
In 2022, The UPS Foundation committed $3.3 million in grants and sponsorships to advance programs supporting women, including organizations like SheTrades, Spelman College, Opportunity International Inc. and more.
UPS delivers social impact through our commitment to representation, employee engagement, volunteering and charitable giving. We're proudly working toward these goals:

30% women in full-time management globally by 2025 
40% ethnically diverse company management by 2025
25% charitable donations from The UPS Foundation targeted toward underserved women, youth and marginalized communities 
30 million volunteer hours focused on underserved communities by 2030  

UPS is committed to supporting the business health and growth of women-owned and minority-owned small businesses. Through a $1.25M investment from UPS and The UPS Foundation, UPS Ignite funds access to education, resources, networks and capital.
UPS also supports these businesses through our sponsorship of professional and community organizations and by providing resources to more than 4 million women-owned and minority-owned UPS customers. 
Since launching the Women's Exporters Program in 2018, we've trained nearly 108,000 women and small business owners and connected them to the global economy.   
link