3 Benefits to Getting a Women-Owned Business Certification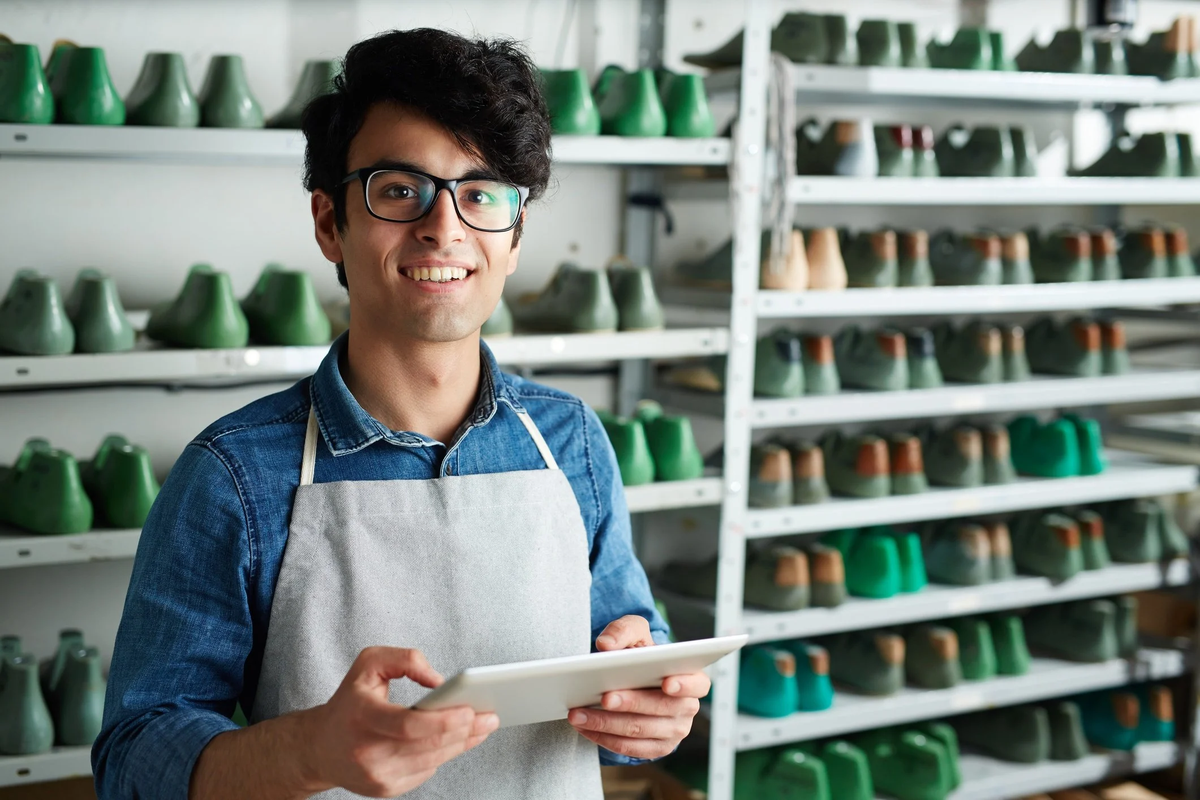 Can a women-owned business certification help you increase leads, secure contracts, and make lucrative connections? Learn how your company benefits from a WOSB, EDWOSB, or WBE certification.
According to the State of Women-Owned Businesses Report, female entrepreneurs continue to make headway across industries, with the number of women-owned businesses increasing by 21% between 2014 and 2019.
Getting your women-owned business certification can open the doors to private and government contracts. But it also provides several other opportunities. Learn about the different types of designations and how to get certified.
Overview: What is a women-owned business certification?
The women-owned business certification includes designations for working with the federal government and doing business with municipalities or the private sector. The types of certificates include:
Women-Owned Small Business (WOSB)
Economically Disadvantaged Women-Owned Small Business (EDWOSB)
Women's Business Enterprise (WBE)
Although eligibility differs by certification, in most cases, your business must have over 50% female ownership. To participate in federal programs as a woman-owned business, you need your WOSB or EDWOSB certification. Private organizations accept the WBE designation.
3 benefits to getting the women-owned business certification
Although certification doesn't instantly boost your revenue, it gives you credibility, as all three designations are well-known and trusted. Plus, certification exposes you to new entrepreneurship opportunities. Benefits of certification include:
1. Visibility needed for competing with larger organizations
Competition for federal contracts is stiff. By law, federal government agencies must meet contract goals by dispensing a percentage of contracts to EDWOSBs or WOSBs.
A women-owned small business certification allows you to participate in set-aside contracts for designated industries and sectors in the North American Industry Classification System (NAICS). You can also register with multiple databases such as the Department of Defense's System for Award Management (SAM).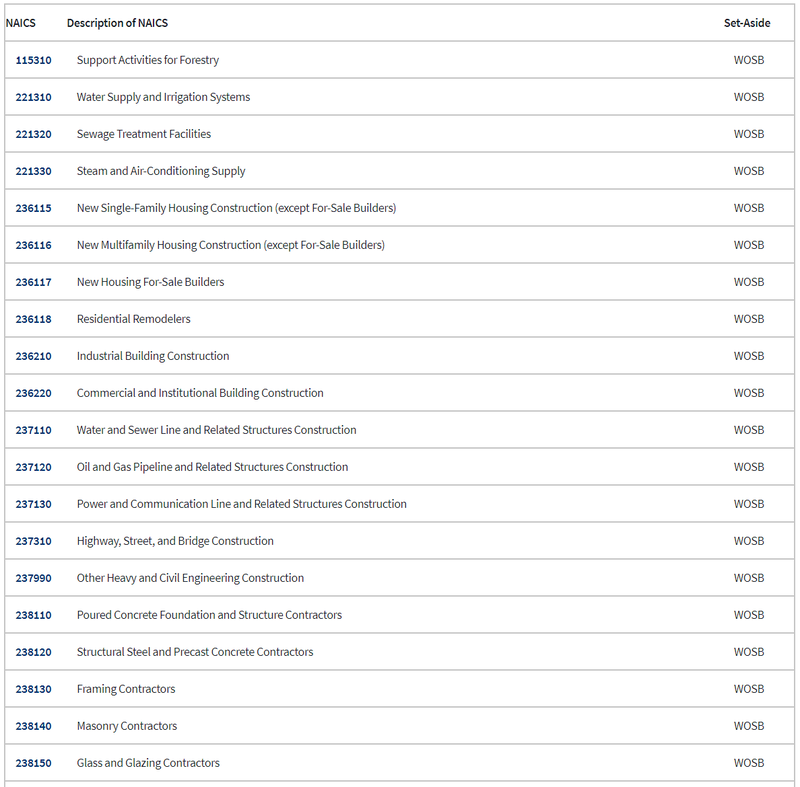 Private companies also work with women-owned businesses to take advantage of tax breaks, among other reasons. With a WBE certification, your business is added to a database used by large corporations to achieve supplier diversity.
You can showcase your certificate both online, say on your website or social profiles, and at your physical business location.
2. Access to educational and networking opportunities
The Small Business Association (SBA) oversees the WOSB program. Certified businesses can participate in the Mentor-Protégé Program by searching the DOD Subcontracting Directory, locating a mentor, and applying.
A WBE designation gives you access to many resources, as the Women's Business Enterprise National Council aims to advocate for female entrepreneurs and help them network with leaders.
There are potential opportunities for individuals involved in all types of entrepreneurship, including:
Annual Summit & Salute event
National Conference & Business Fair
Workshops
Keynote speeches
Webinars
Networking and marketing events
3. Lead generation
Once you have your WOSB, you can access opportunities and submit bids for competitive set-aside contracts. Furthermore, you may qualify for sole-source contracts. The SBA helps small business owners and disadvantaged groups navigate the complex federal contracting programs.
Once you qualify for the WBE certification, you can access a database of Fortune 500 companies. You can scour the list to find potential business partners interested in supplier diversity.
How to become a certified women-owned business
There are different methods of applying for EDWOSB or WOSB certifications, including going through the SBA, a third-party certifier (TPC), the Department of Veterans Affairs Center for Verification and Evaluation (CVE), or the SBA's 8(a) program. The four TPCs include:
Women's Business Enterprise National Council (WBENC)
National Women Business Owners Corporation (NWBOC)
US Women's Chamber of Commerce (USWCC)
El Paso Hispanic Chamber of Commerce (EPHCC)
To get a WBE designation, you can go through WBENC, NWBOC, or city, county, or state governments. All organizations provide extensive documentation, such as step-by-step guides to qualifying and applying for the three certificates. Follow these steps to obtain your women-owned business certification.
1. Determine your eligibility
To be eligible for the WOSB certification, you must meet the small business definition and be owned and controlled by female entrepreneurs who are U.S. citizens. As an owner, you must control 51% of your company, manage daily operations, and make long-term decisions.
With the EDWOSB, you must meet the standards above, and each woman owner must meet additional requirements:
Have a personal net worth less than $750,000
Not exceed $6 million in personal assets
Average $350,000 or less in adjusted gross income over the prior three years
See if you qualify for SBA programs by visiting the SBA and using the online tool.

For a WBE certification, you must be a for-profit U.S. business and 51% owned by a woman or group of women who are legal residents or U.S. citizens. The top executive officer must demonstrate technical experience in the company's main business activity.
2. Gather essential documents
Regardless of which certification you apply for, you need a lot of documentation. Business owners can download checklists and certification-specific documents from the TCP or SBA. The documents include:
A copy of your current U.S. birth certificate, driver's license, or passport
Your employer identification number (EIN)
Profit and loss (P&L) statement and balance sheet
Three years of federal income tax returns
Proof of investment capital by women owners
Your data universal numbering system (DUNS) number
Any business registration or certificates
Go to the third-party sites or the SBA to view the full list of requirements, access application kits, and learn about association memberships.
3. Apply for WOSB, EDWOSB, or WBE
Each organization has specific application methods. Look over the applications or reach out to the following agencies to apply for certification:
3 best practices when applying for the women-owned business certification
The best thing you can do is figure out which certification serves your interests and put your effort into securing it first. It can take several months to complete the process, so start early and decide how you'll take advantage of it once your business qualifies.
1. Talk to your local small business office
Each of the above agencies offers various types of assistance for certification and other small business needs. Explore provided services, view options for accreditations, and see if a local small business office is available for your area.
Doing so can give you an idea of what to expect and help you find additional resources, such as business grants for women.
2. Learn about government contracts
Learn about the industries that present the best opportunities for female entrepreneurs. Start by looking at USASpending.gov. Here you'll find detailed information about how the federal government awards contracts and the entities involved.
3. Register with the government
To bid with the government, you must register first, regardless of your WOSB status. You can do this on the SAM website, where you'll get an MPIN code used for your WOSB application. Also, get a DUNS number, a unique nine-digit identification number from Dun & Bradstreet (D&B), as required for the WOSB certification.
Build your company's credibility
Gaining the trust of clients isn't easy. Adding a women-owned business certification is one way to prove your trustworthiness, generate leads, and access the support you need to stand out from your competitors.
link