12 Small Business Grants for Women Entrepreneurs in 2022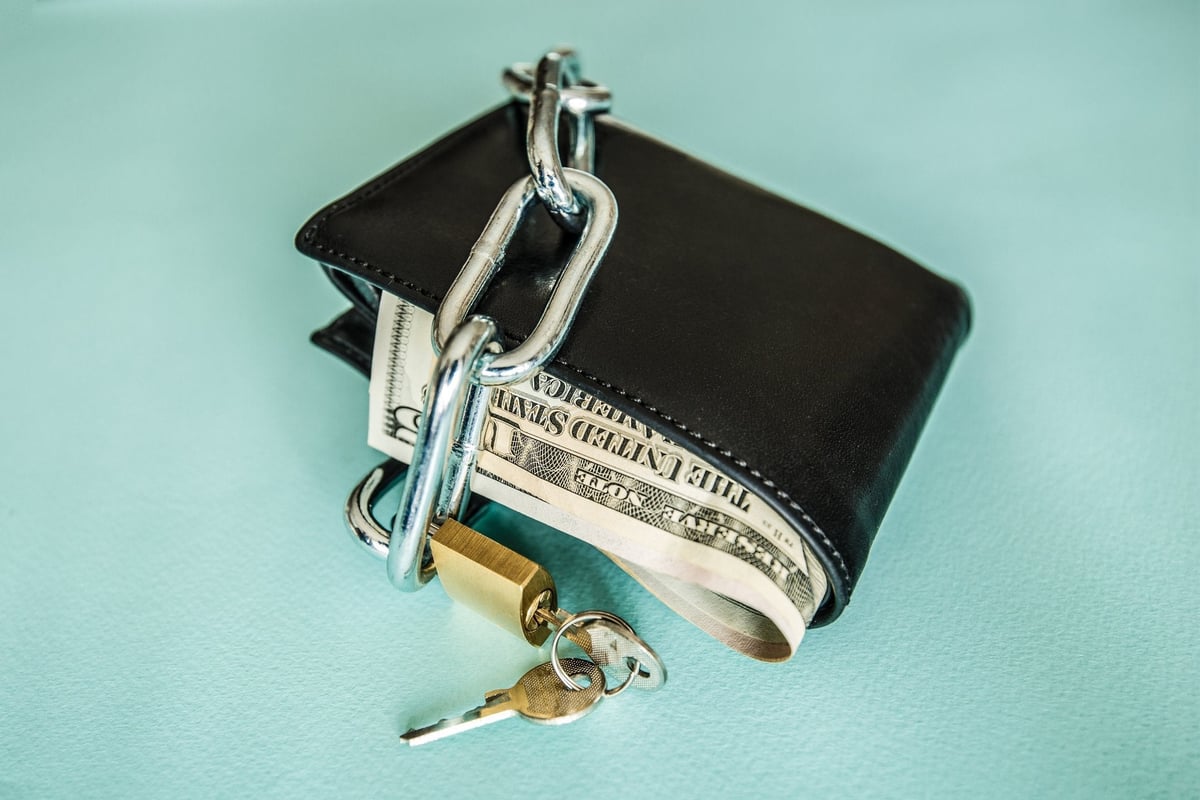 Grants are the ultimate funding prize — no repayment and no-strings-attached money to grow your business. Here are 12 great grant sources for women entrepreneurs.
Investors poured $136.5 billion into startups and small businesses in 2019. Yet women-led businesses captured just 2.7% of those funds, and they're on track to fare even worse in 2020, according to the latest data from consulting firm PitchBook.
In response to the tumult of this year, investors are hedging their bets, and, as usual, they're betting on men.
But the numbers suggest they're heading the wrong way. Time and again, studies show that businesses with women on their leadership teams do better financially. A recent study by S&P Global found that businesses with female CEOs and CFOs consistently outperform the competition in stock price and profitability.
The study also researched a point first made by The New York Times in 2015 that there were more companies run by CEOs named John than all companies operated by women. S&P Global found that the number of women CEOs passed the "Johns" the following year, but it's still a close race.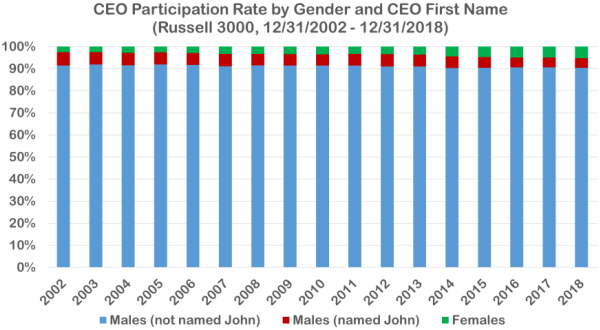 As former British Prime Minister Theresa May commented in a recent report on female CEOs in the U.K., "Whenever data reveals a disparity of outcome between groups, the challenge to those in power should be — explain it or change it."
To help women compete for funding, many organizations offer loans and grants targeted at them. Building working capital through a mix of small business grants, loans, and investment funds can help you grow your business faster and enhance your financial security.
Grants are the ultimate funding source since they're simple awards, not loans that must be paid back or venture capital that comes with strings attached. It takes time to research and apply for them, often requiring detailed business plans and financial projections.
But if you can prepare a sales proposal, you can complete a grant application. There's such a huge upside that it makes sense to broadly apply for any grants you're qualified for.
Here are a dozen grant opportunities worth exploring for women-owned businesses.
12 small business grants women entrepreneurs should apply for:
Amber Grant Foundation
American Association of University Women
Cartier Women's Initiative
Eileen Fisher Environmental Justice Grant
Halstead
Idea Cafe
IFundWomen
Ms. Foundation
U.S. Small Business Administration's SBIR/STTR grants
Stacy's Rise Project
Tory Burch Foundation Grants
Women's Business Enterprise National Council
1. Amber Grant Foundation
WomensNet formed the Amber Grant Foundation in 1998 to honor Amber Wigdahl, an aspiring businesswoman who died at age 19 before she could realize her dreams. The foundation awards $10,000 in Amber Grants each month, plus a year-end grant of $25,000. The application is fast and simple and has a $15 application fee.
2. American Association of University Women (AAUW)
The AAUW awarded more than $3.5 million in grants and fellowships to women in its 2020-2021 award year. In addition to numerous awards for academic study and research, the association provides career development grants of $2,000 to $12,000 for women and community action grants of $3,000 to $10,000 for projects that encourage girls to enter a career in the sciences.
AAUW international fellows may also apply for international project grants of $5,000 to $7,000 for work that enhances the social and economic power of women and girls.
3. Cartier Women's Initiative
If your business focuses on social or environmental justice, you should connect to the Cartier Women's Initiative. The organization provides seven $100,000 regional awards for impact-driven businesses owned and run by women. Cartier further awards 14 grants of $30,000 apiece to regional finalists.
In addition, Cartier provides an annual science technology pioneer award for "women impact entrepreneurs at the forefront of scientific and technological innovation." This includes a $100,000 grant, plus two $30,000 grants.
All Cartier grant recipients also receive exclusive fellowship benefits such as one-on-one mentoring, workshops, and passes to annual summits.
Both grant programs are on hiatus for 2021, but Cartier will issue a new call for applications in the spring of 2022. Meanwhile, you can explore past winners on the Cartier website and connect with the community on LinkedIn.
4. Eileen Fisher Environmental Justice Grant
Eileen Fisher awards $200,000 in environmental justice grants to nonprofits working to improve the rights of women and girls and the health of the planet. Grants range from $10,000 to $40,000. To qualify, your nonprofit must be an IRS-recognized 501(c)(3) primarily focused on women, with an executive leadership team to match.
5. Halstead
Each year, Halstead provides a grant of $7,500, plus $1,000 in merchandise, to an emerging jewelry artist mainly working in silver. The application is due on August 1 of each year.
6. Idea Cafe
Idea Cafe offers extensive resources on its website, including lists of grants for entrepreneurs. In addition, the site offers an annual $1,000 grant to small businesses. The application is quick and easy to complete, and while it's not limited to women, all of the awards so far have gone to female business owners.
7. IFundWomen
IFundWomen is a crowdfunding and coaching provider for women-owned businesses. In addition to paid services, the company publishes numerous grant opportunities through partners such as Jane Walker, American Express, Gusto, and Comcast.
8. Ms. Foundation
The Ms. Foundation periodically releases new calls for grant applications for projects supporting economic justice, safety, and women's health.
The latest call for applications is for Ms. South, a multi-year, $1 million grant initiative for groups led by women and girls of color in the southern U.S. Letters of inquiry are due Jan. 8, 2021. If that particular grant series isn't a fit, you might want to bookmark the foundation to check for future grant initiatives.
9. SBIR/STTR Awards
The U.S. Small Business Administration (SBA) provides a wealth of resources, including financial counseling, small business loans, microloans, and rural small business grants. To explore funding opportunities, reach out to the closest SBA Women's Business Center.
If you're working in a scientific or technical field, you might qualify for the SBA's Small Business Innovation Research and Small Business Technology Transfer (SBIR/STTR) programs. The programs award grants of $50,000 to $250,000 for phase 1 research and funding of up to $750,000 for next-phase research and development.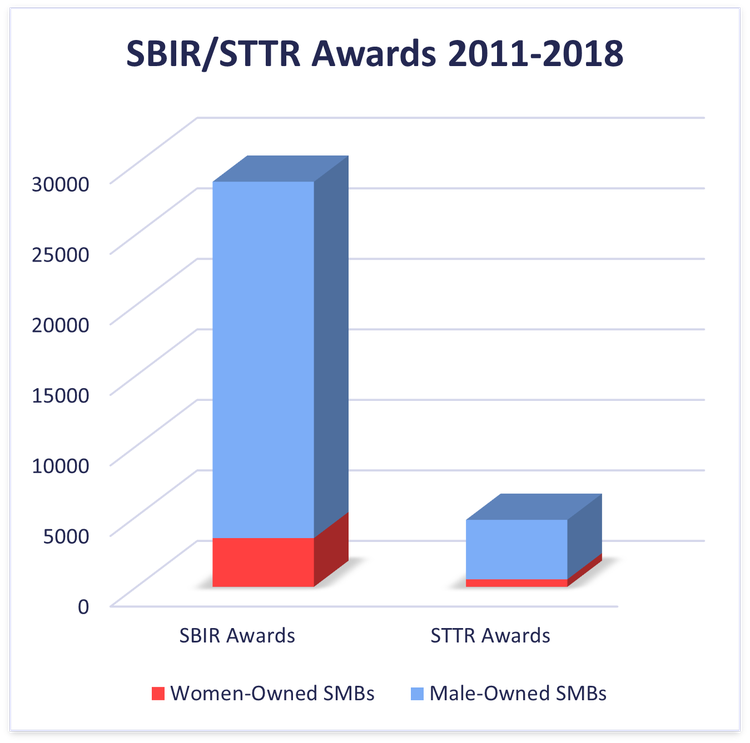 Each year, federal agencies such as the Department of Education, Environmental Protection Agency, and National Science Foundation fund more than $100 million in research and development grants, and 3.2% of that money is set aside for small businesses.
Women-owned small businesses capture only about 14% of STTR and SBIR grants each year. The process can seem daunting, but SBA is there to walk you through it. The agency will even help you prepare a proposal. If your small business has big ideas, why not reach for an SBA grant?
10. Stacy's Rise Project
The Stacy's Rise Project, created by the makers of Stacy's Pita Chips, is an annual grant and mentorship program supporting women in business. In 2020, the project partnered with Hello Alice, an online community for business leaders, to award a total of $150,000 to 15 Black female entrepreneurs.
11. Tory Burch Foundation Grants
The Tory Burch Foundation provides funding, education, and resources to women entrepreneurs. This includes affordable loans and occasional grants. For 2021, the foundation is awarding $5,000 grants to 50 business owners, along with workshops, access to an online community, and a trip to the company's headquarters in New York City. The application period for 2021 is closed, but keep an eye on the website for future opportunities.
12. Women's Business Enterprise National Council (WBENC)
The WBENC is an advocacy organization that certifies and empowers women-owned businesses. Among the vast resources and networking opportunities WBENC provides, you can find numerous scholarships and grants for women in business.
An example is the WBENC Cummins Grant for Black Female Founders, which will provide up to $6,000 to Black female entrepreneurs entering a science, technology, engineering, and math (STEM) field. Applications are closed for 2020, but WBENC is continually providing new funding opportunities to its community.
Get your slice of the pie
For women, it's not enough to be competent and produce results. Statistics show that you can do better all year long, year after year, and still get left at the table with a starvation-size slice of the business funding pie. As former Prime Minister May indicated, if the powers that be can't explain it, let's change it.
While grants are highly competitive, you can't win anything if you don't apply. By diversifying your funding sources, you can help level the playing field for your women-led business. That's even more important if you're climbing the ladder in high heels.
Expert-picked business credit cards with rich rewards and perks
Cash back, travel rewards, 0% intro APR financing: all of these can be great credit card perks for business owners. But how do you find the right business credit card for you? There are tons of offers on the market today, and sifting through them to find the right one can be a big hassle. So we've done the hard work for you.
Get started with one of our top business credit card picks of 2022 today.
link